It's Saturday night, I am home alone (correction,
we
are, sorry Lucifer), and what am I doing?
I'm watching Star Trek NG and testing out new iphone apps.
And that's how this happened.
A new blogger app and this is the test.
So far I'm not super impressed, so I guess I'll still have to occasionally turn on my laptop and blog from there. *Sigh*
Ok, blogging about blogging is no fun, so here's a few pictures of some new friends I made today on a trip to the suburbs.
Allan's brothers cats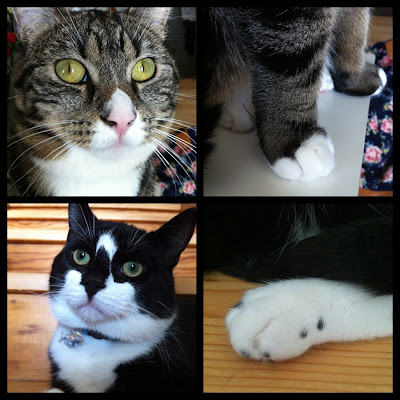 Looking at Lucifer
Oh crap, looks like commander Data has been taken over by some strange alien entity... again.
Better give this my full attention.
Sorry if this experiment looks like crap, I'll do some regular posting tomorrow.